Welcome to my smoking meats recipes site. Visit my recipe list for the complete list of smoked foods. My smoked meats recipes will be changing indefinitely as I plan to improve existing recipes and add new ones on a continual basis. Whether you are new to smoking meats or you are a seasoned veteran, I hope to provide a little something for everyone. All recipes within this site will contain detailed preparation instructions and video shot in HD to clearly demonstrate the specific tips and techniques I used to smoke the meats. Be sure and stop in frequently and browse the smoking meats recipes. All new recipes will be tagged with "New Smoke" labels so you can quickly navigate to the recipes of interest. Remember… Cooking times will vary so always use a thermometer.

Good luck on your next smoke and feel free to email me with any feed back or smoking meats related questions you may have. "Smoke it and they will come!"

Recipe Information

Ingredients:


Apple Juice
McCormick's Sweet & Smoky Dry Rub
Dried Tomato & Garlic Pesto Mix
Yellow Mustard
Brown Sugar
3 Pork Loin baby Back Racks or more

Preperation:

Using a butter knife and paper towel. Remove the membrane on the back of the ribs. this is very important. Paper towel allows you to grip the membrane for removal.

Coat ribs front and back with yellow mustard. Shake on Dried Tomato & Garlic Pesto mix. Apply generous amounts of McCormick's sweet & smoky dry rub. Put some apple juice in a spray bottle and mist lightly with apple juice. Sprinkle with brown sugar. Don't be shy with the brown sugar.


Preheat smoker to 225-230 degrees.
Smoke ribs for 2.5 hours. Mist ribs with apple juice hourly. Remove ribs and place on foil. Splash on apple juice. Again don't be afraid to put some on there. Wrap foil around ribs and place back into smoker.
Cook another 1.5 hours then remove the ribs from the tin foil and place them back in the smoker. This is a great time to throw some beans in a pie tin and place in the smoker. Stir them every 15 minutes. Cook ribs for another 30 minutes to an hour until done.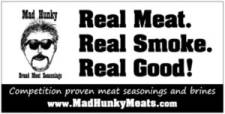 Yoder smokers are available in Washington state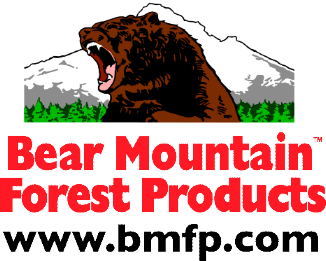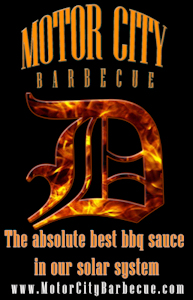 Save on all Bags, Rolls, & Vacuum Sealing Equipment

SmokingPit.com
Tacoma, Washington - United States (USA)
Recommended Links
Site Map - UMAi Dry Bag Steaks - Dry Age Steak Bags
* All Things BBQ - Louisiana - Yoder - Ducane - Weber - Yoder Smokers
A-MAZE-N Products - Smoked-Meat.com - Mad Hunky Meat Rubs
Owens BBQ - Road-Quest.com - Rob's High Definition Art Photography Site


All donations go toward maintaining this site and improving the content.