Welcome to my smoking meats recipes site. Visit my recipe list for the complete list of smoked foods. My smoked meats recipes will be changing indefinitely as I plan to improve existing recipes and add new ones on a continual basis. Whether you are new to smoking meats or you are a seasoned veteran, I hope to provide a little something for everyone. All recipes within this site will contain detailed preparation instructions and video shot in HD to clearly demonstrate the specific tips and techniques I used to smoke the meats. Be sure and stop in frequently and browse the smoking meats recipes. All new recipes will be tagged with "New Smoke" labels so you can quickly navigate to the recipes of interest. Remember… Cooking times will vary so always use a thermometer.

Good luck on your next smoke and feel free to email me with any feed back or smoking meats related questions you may have. "Smoke it and they will come!"

Recipe Information

Ingredients:


3 lbs ground turkey
3 large sweet onions
1 red bell pepper
1 green bell pepper
2 16 oz. cans peeled crushed tomatoes
1 can tomato sauce
1 can tomato paste
4 cloves garlic
1 16 oz can dark red kidney beans
1 can pinto beans
2 tbsp brown sugar
1 tsp salt
2 tsp coarse pepper
6 tbsp chili powder
3 tsp cumin


Preparation:

Mix 2 cloves garlic with Turkey meat and season with salt & pepper to taste. Place meat in aluminum pan and into smoker @ 180 degrees. Stir often so smoke gets into meat.

Chop up veggies and place them into individual aluminum pans. Rinse the beans and mix them with the one 16 oz. can of crushed tomatoes in an aluminum pan. Put all pans in the smoker with the turkey meat. Put the remainder of the chopped garlic on a piece of foil and on the smoker. Again, stir frequently to make sure smoke gets into the veggies and beans.

After 45 minutes remove peppers and increase temperature to 230 degrees. Smoke for another 1.5 hours. Remove everything and begin mixing it all together in a 6 quart crock pot. Make sure you drain the fat from the turkey meat. Add the spices, brown sugar, tomato sauce and paste.

Slow cook in Crockpot on low for 12 to 14 hours while stirring occasionally. Like it HOT? Add a few drops of Da Bomb "The Final Answer" pepper extract. Be careful as this extract is 1.5 million scoville units on the heat index. It's very hot!

Enjoy your Chili!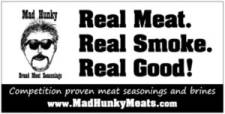 Yoder smokers are available in Washington state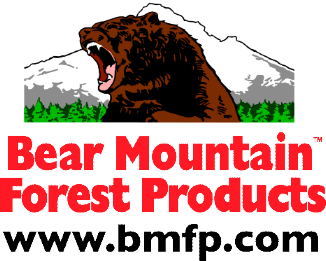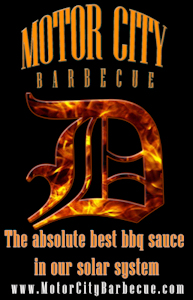 Save on all Bags, Rolls, & Vacuum Sealing Equipment

SmokingPit.com
Tacoma, Washington - United States (USA)
Recommended Links
Site Map - UMAi Dry Bag Steaks - Dry Age Steak Bags
* All Things BBQ - Louisiana - Yoder - Ducane - Weber - Yoder Smokers
A-MAZE-N Products - Smoked-Meat.com - Mad Hunky Meat Rubs
Owens BBQ - Road-Quest.com - Rob's High Definition Art Photography Site


All donations go toward maintaining this site and improving the content.